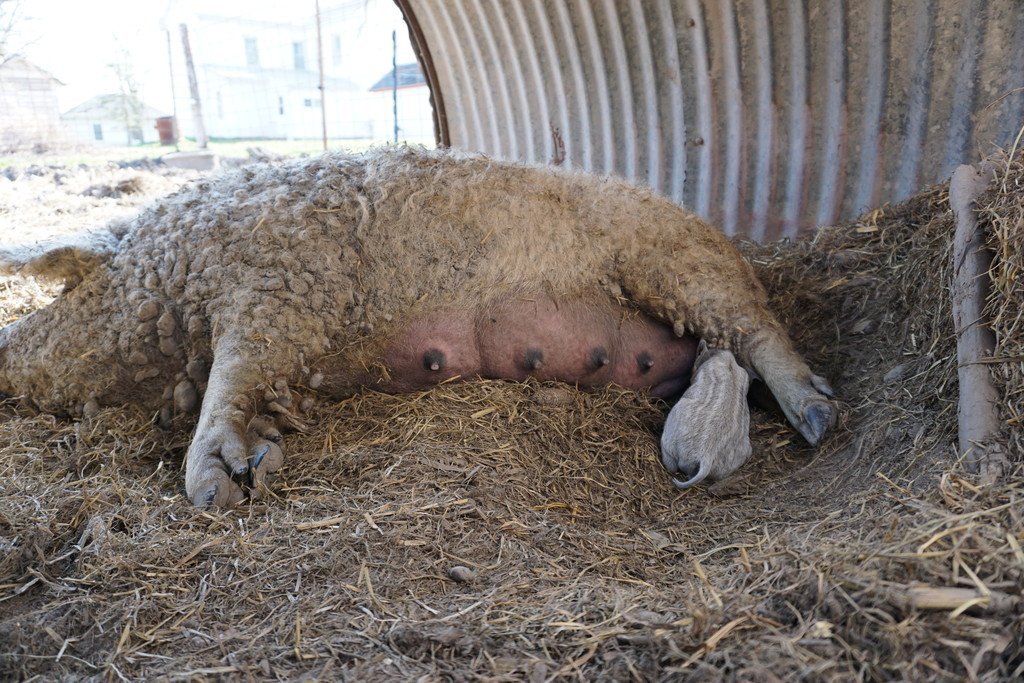 We started raising Mangalitsa pork on our farm in Southeast Iowa 5 years ago. Since, we have continued to expand our operations and now are shipping our pork all over the country. Mangalitsa is known as arguably the best tasting pork in the world. The breed was originally imported from Hungary (or more properly, the Austro-Hungarian empire) and has continued to grow across the United States as people realize that there is an entirely new flavor of pork for them to taste. 
We are offering Mangalitsa feeder pigs for sale, and now are offering lineaged, Mangalitsa adult sows and boars for sale. We purchaed them from Meadowbrook Farms 1936. Mangalitsa first hit the scene in a 2010 NY Times article calling them the 'next it pig.'
Some of our sows and boars are lineaged (meaning they have paperwork confirming their genetic origin) and non-lineaged (meaning they conform to breed characteristics but lack proof of genetic origin). Regardless, they will conform to breed characteristics (meaning they meet one of three colors: blonde, red, or swallowbelly) 
We are now offering Mangalitsa sows and boars for sale for people looking to establish their own Mangalitsa herds. We also sell piglets and feeders from our farm location in Southeast Iowa. 
Our pigs are docile, easy keepers, and do great in harsh winters. We raise ours outside, on pasture. 
If you are interested, please email us! (acornblufffarms (at) gmail dot com.