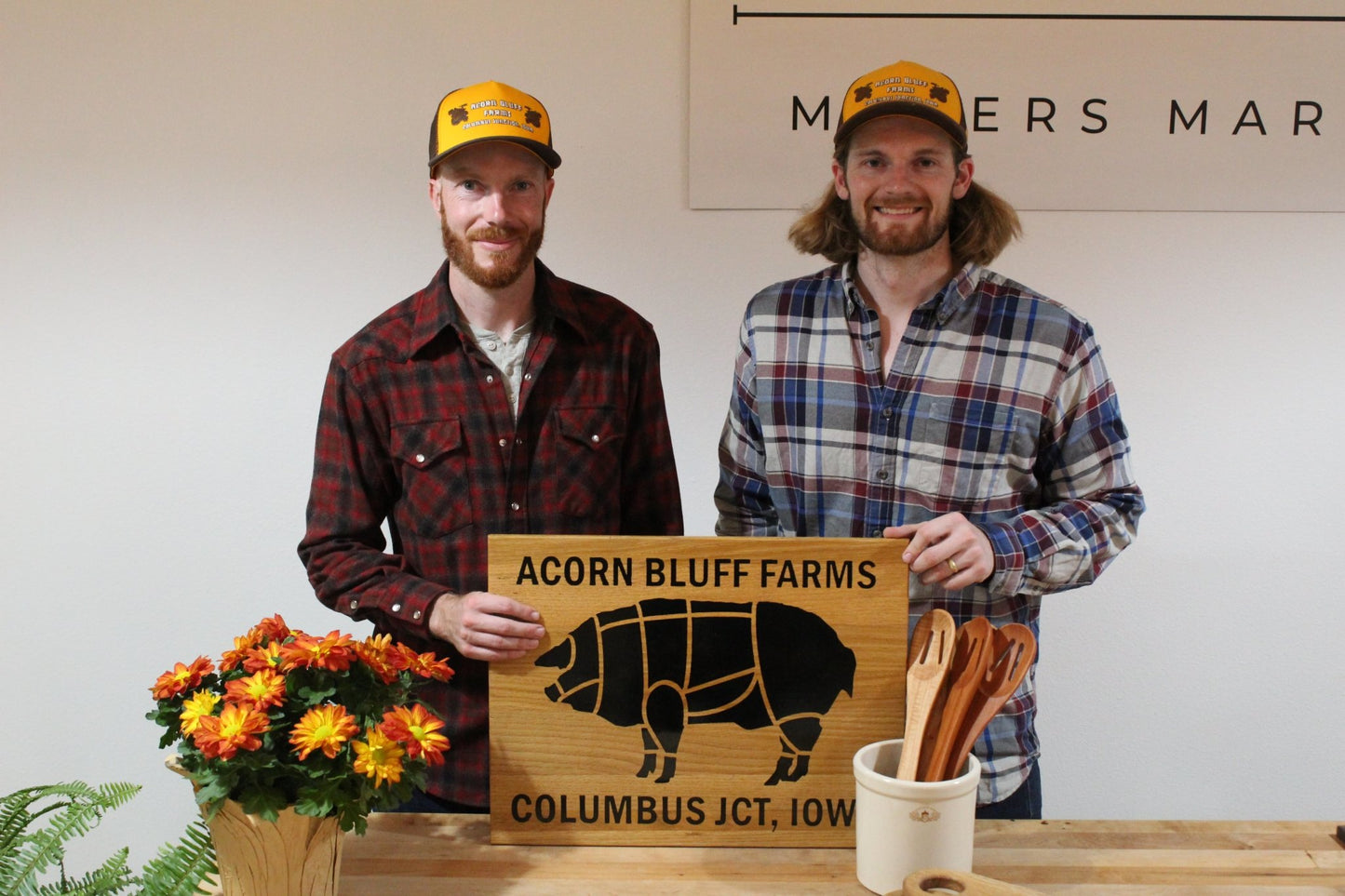 Why We Started a Mangalitsa Farm
We decided a few years ago to start not only a farm, but a Mangalitsa farm. Most people don't even know what Mangalitsa is- so why did we decide to start one?
When we started our farm, we researched virtually every breed of pig to determine what breed we should raise. Yes, this included taste testing! We looked at a number of pig breeds, and were astounded at the cool breeds of pigs and the high quality tasting pork that we didn't know existed. Different breeds we evaluated included
-Berkshires (the most popular non-mass-production) breed
-Meishans (a Chinese breed that is world-renowned for their lard quality)
-Durocs (a red pig originally bred in the United States)
 -Tamworths (often used to create Italian-style cured meats). We evaluated the pigs we were going to purchase on a few key framework areas.
After some sampling and looking at officially published studies, we felt that Mangalitsa was the #1 choice for depth of flavor profile and marbling. Mangalitsas are a much fattier breed than factory-produced varieties — even more so than purebred Ibéricos. This means that streaks of fatty "marbles" pierce through their muscles, producing a spider web pattern of white lines that can resemble Wagyu meat. Even the color of Mangalitsa meat is beef-like, noticeably darker than regular pork varieties. Many world-class chefs, include Thomas Keller at French Laundry, cite Mangalitsa as a favorite.  
We also loved the idea of a meal at someone's home table tasting just as good as a meal at the top restaurants in the world- but instead of costing $500 per person, it could cost $20 per person. The reviews so far have more than validated this approach. One read:
"Review by my very critical father-in-law: 'That is the best pork chop I've ever had in my 65 years. 100% worth the hype.' "
If you'd like to try some of this "incredible," "amazing," or "outstanding pork, now's your chance.
If you'd like a curated, handpicked box, delivered every 90 days, our subscription boxes are a popular option.
-Free Shipping
-Guaranteed Pork Chops in every Order
-A mix for every meal
-Sample all of Mangalitsa across many Cuts
Purchase a Subscription Box here!